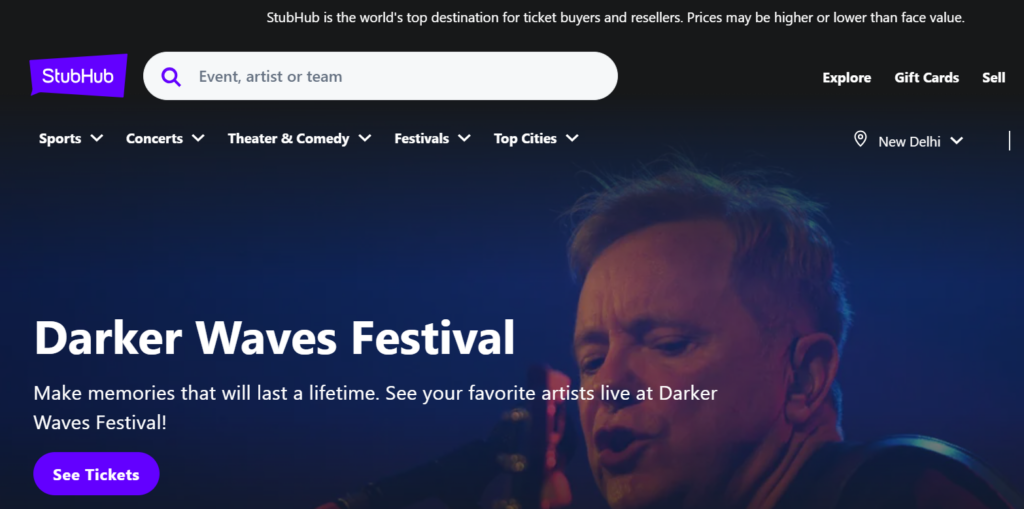 Introduction to StubHub and its purpose
Are you ready to experience the thrill of live events like never before? Look no further than StubHub, your ultimate ticketing destination. Whether you're a die-hard sports fan, a music enthusiast, or just looking for a night out on the town, StubHub has got you covered. In this blog post, we will take an in-depth look at all that StubHub has to offer – from buying and selling tickets to the incredible variety of events available. Get ready to immerse yourself in the excitement and discover why StubHub is your go-to source for all things live entertainment!
Buying tickets on StubHub: Process and features
Buying tickets on StubHub is a seamless and convenient process that allows you to access live events with just a few clicks. Whether you're looking for concert tickets, sports games, or theater shows, StubHub offers a wide range of options to suit every taste.

To begin your ticket-buying journey on StubHub, simply search for the event you're interested in attending. The website's user-friendly interface makes it easy to navigate and find exactly what you're looking for. You can filter your search by date, location, genre, or even specific artists or teams.

Once you've found the event you want to experience live, select the quantity of tickets needed and proceed to checkout. StubHub offers secure payment options and ensures that all transactions are protected. You'll receive electronic tickets directly through email or mobile app so there's no need to worry about physical copies.

One fantastic feature of using StubHub is their FanProtect Guarantee which provides peace of mind when purchasing tickets from individual sellers. This guarantee ensures that your tickets will be valid and authentic, protecting against fraudulent sales or last-minute cancellations.
Selling tickets on StubHub: Process and benefits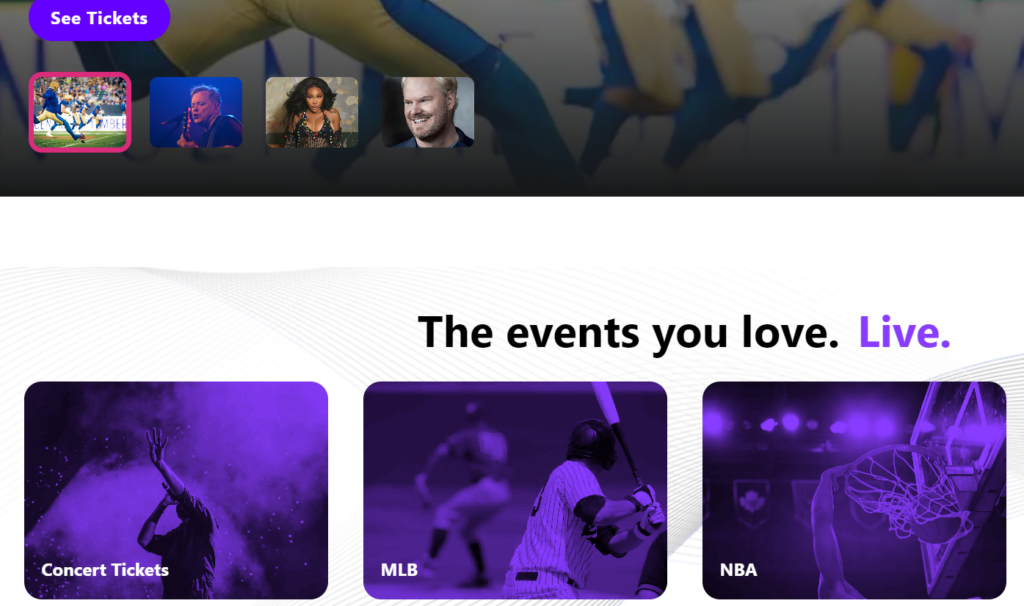 Selling tickets on StubHub is a straightforward and hassle-free process that offers numerous benefits to sellers. Whether you have extra tickets to an event or can no longer attend, StubHub provides a platform for you to easily sell your tickets to eager buyers.

To get started, simply create an account on the StubHub website or app. Once registered, you can list your tickets by providing details such as the event name, date, section, and seat numbers. You also have the option to set your own price or use StubHub's pricing recommendations.

One of the major advantages of selling on StubHub is the wide-reaching audience it attracts. With millions of users worldwide, there's a high chance that someone interested in attending the event will come across your listing. This means more potential buyers and better chances of selling your tickets quickly.

StubHub takes care of all payment processing and guarantees secure transactions for both buyers and sellers. They handle customer inquiries and provide support throughout the entire selling process. Additionally, if any issues arise with ticket delivery or validity, their FanProtect guarantee ensures that sellers are protected from fraudulent activities.
Variety of events and ticket options available on StubHub
StubHub offers a wide range of events and ticket options to cater to the diverse interests of its users. Whether you're a sports enthusiast, music lover, theater buff, or comedy fan, StubHub has got you covered.

Sports fans can find tickets for major sporting events such as NFL games, NBA playoffs, MLB World Series, and more. From football to basketball to baseball and everything in between, StubHub provides access to some of the most thrilling live sports action.

Music aficionados can discover an array of concerts and music festivals on StubHub. Whether you're into rock, pop, country or EDM, there's something for everyone. With artists from all genres gracing stages across the world, you can easily secure your spot at those highly anticipated shows.

Theater enthusiasts will be delighted by the selection of Broadway shows and performances available on StubHub. From classic productions like "Hamilton" and "Wicked" to new and exciting plays hitting the stage every season – it's a theatergoer's paradise!

Comedy lovers can also find their fix with tickets to stand-up gigs featuring renowned comedians or up-and-coming acts. Laughter is guaranteed when you have access to top-notch comedy shows through StubHub.
Why Choose StubHub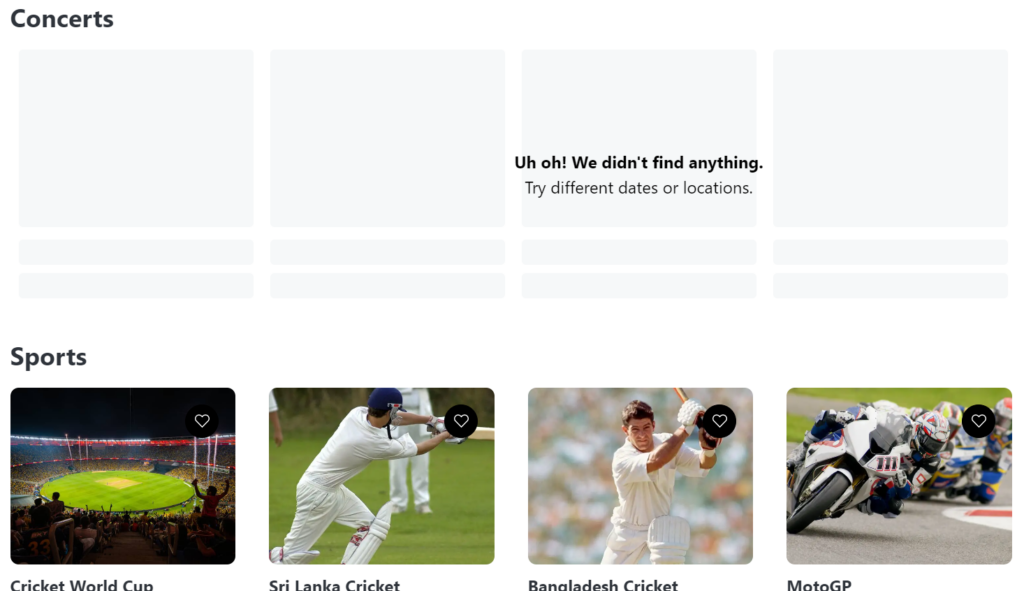 With its user-friendly interface, wide range of events, and secure ticket purchasing process, it's no wonder why StubHub is the go-to platform for live event enthusiasts. Here are some key reasons why you should choose StubHub for all your ticket needs:

1. Trusted and Secure: StubHub ensures a safe and trustworthy buying experience by guaranteeing the authenticity of tickets and providing customer support throughout the entire process. You can have peace of mind knowing that your transaction is protected.

2. Extensive Event Selection: From sports games to concerts to theater shows, StubHub offers an extensive selection of live events to choose from. Whether you're a die-hard sports fan or a music lover looking for front-row seats, there's something for everyone on StubHub.

3. Competitive Pricing: With a marketplace full of sellers competing to sell their tickets, you'll often find competitive prices on StubHub compared to other platforms. This means you have more options when it comes to finding tickets within your budget.

4. Convenience: Buying or selling tickets on StubHub is incredibly convenient. The website allows you to browse upcoming events, compare prices and seating options easily, and complete transactions with just a few clicks – all from the comfort of your own home.

5. Impressive Customer Experience: As one of the leading online ticket marketplaces in the world, Stubhub understands the importance of delivering exceptional customer service at every step – from browsing events to attending them! Their dedicated team goes above and beyond to ensure that users have an enjoyable experience each time they use the platform.

In conclusion,

Stubhub provides an unmatched platform where fans can connect with their favorite live events without any hassle or worry about counterfeit tickets or overpriced deals. This user-centric approach has made it stand out as one of today's most popular destinations for buying and selling tickets online.