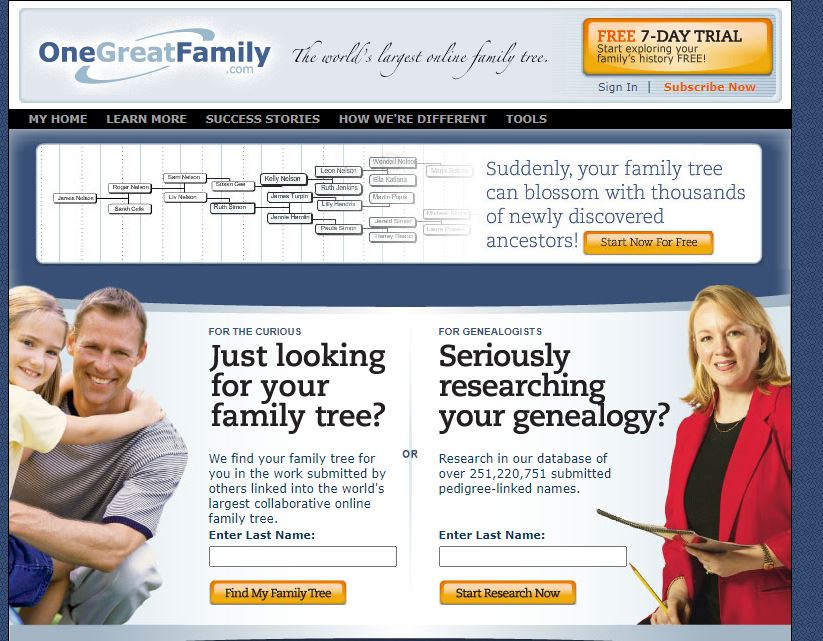 With OneGreatFamily, you can merge family trees that your ancestors have contributed to. This is one way to make it easier to find more of your relatives and uncover more genealogical information. The interface can be a little clunky, but overall it is effective software for those who are interested in genealogy.
One Great Family Review- What You Can Expect
OneGreatFamily offers a one week free trial with automatic renewal and charges your credit card. You can pay monthly ($14.95) or as little as $6.67 per month if you pay for a full year ahead of time ($79.95).
The free trial is very transparent, and they go over how to cancel the account. OneGreatFamily will also charge your card if you do nothing, and send an email detailing the date when this will happen. The only thing it wasn't clear about was my end date for cancelling the service. I had a full month thanks to my sign-up settings, so I didn't need to cancel right away.
More About One Great Family
OneGreatFamily recommends adding at least 18 names to your tree for the best chance to find matches in other family trees. Clicking on "Enter more relatives" prompted me to install a program called GenealogyBrowser, but the website did not disclose what it is. After Looking at the quick start guide, I learned that it's a Windows-only desktop companion to the online software, and one that offers a different interface. I'm surprised that it offers two interfaces.
There are two ways to look at the tree, Handprint and Starfield. They're both helpful in different ways. When I tried to add ten people in three generations, it only counted seven of them. It also recommended that I add 18 people for a complete family tree, but didn't include siblings. However, after emailing support, my tree finally included all of my siblings.
When you want to update your tree, OneGreatFamily is similar to apps like it- when you add a new member of your family, it searches for information in their database to see if it has data. However, unlike other applications- such as when my grandfather's death certificate was found- there wasn't a way to manually add this information onto him.
One Great Family offers no publishing options.
One Great Family Choose a Offer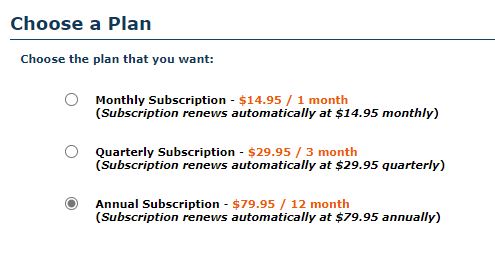 When you sign up, you're sent a quick start guide that outlines the main features of the software, which I found useful. You can also click the More tab in the web version to view tutorials and read how-tos. Email support is available weekdays from 9 a.m. to 5 p.m. (EST); there's no phone support. I had to email them about the aforementioned issue with GenealogyBrowser and received a response in under 24 hours, but it was only a follow-up question asking if the family members I added were in different undefined. As I stated above, the issue resolved itself, but I never heard back from support.
I like that there are lots of people in the same community and a lot of support. There are more than a few genealogy communities but they aren't focused around finding common ancestors. OneGreatFamily is very active on Facebook and they have over 200 subscribers. I've already received emails from members sharing trees in my inbox. On Twitter, there's over 100 followers and more than 150 posts. On Instagram, there's a similar amount.
One Great Family Final Verdict
OneGreatFamily.com is a good service that I'd recommend to anyone who's serious about their family tree and genealogy. The website is easy to navigate and the price is reasonable. It's a bit limited in the ways it can help you, but the web-based software is very simple and free.
Overall, I like OneGreatFamily.com and would use it again. I'm glad that I found it. I don't think it's the best service out there, but it's definitely a good one.Ascension Parish, Louisiana