Introduction to GetYourGuide and their guided tours in Amsterdam
Welcome to the vibrant city of Amsterdam, where historic charm meets contemporary flair! If you're looking to discover this enchanting destination like a true local, then we've got just the ticket for you. Get ready to embark on an unforgettable adventure with GetYourGuide, your ultimate guide to exploring Amsterdam's hidden gems and iconic landmarks.

With its picturesque canals, world-renowned museums, and lively atmosphere, Amsterdam offers endless opportunities for exploration. But why settle for a generic tourist experience when you can dive deep into the heart of this captivating city alongside knowledgeable locals? GetYourGuide is here to ensure that every step of your journey is filled with fascinating stories, insider tips, and unforgettable experiences.
The Best Places to Visit in Amsterdam with GetYourGuide
With its charming canals, historic architecture, and vibrant cultural scene, Amsterdam is a city that offers something for everyone. And when it comes to exploring this magnificent city like a local, there's no better way than with GetYourGuide. They offer a range of guided tours that will take you to the best places in Amsterdam and show you the hidden gems that only locals know about.

One of the must-visit places in Amsterdam is the famous Anne Frank House. This museum provides an intimate look into the life of Anne Frank and her family during World War II. It's a powerful experience that should not be missed.

Another top spot to visit is the Van Gogh Museum. Housing one of the world's largest collections of Van Gogh's paintings, this museum allows you to immerse yourself in his brilliant works and gain insight into his troubled but extraordinary life.

If you're looking for some outdoor beauty, head over to Vondelpark. This lush green oasis offers a tranquil escape from the bustling city streets. Take a leisurely stroll or have a picnic on its expansive lawns – it's the perfect place to relax and soak up some sun.

No trip to Amsterdam would be complete without visiting Dam Square. This lively square is surrounded by iconic landmarks such as The Royal Palace and National Monument. It also serves as a meeting point for locals and tourists alike, making it an ideal spot for people-watching while sipping on some Dutch coffee.
Insider Tips and Tricks for Exploring Amsterdam like a Local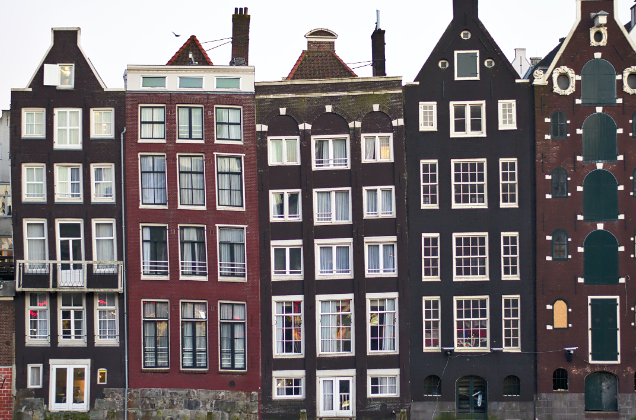 Amsterdam is a vibrant city with plenty to offer, but if you really want to experience it like a local, here are some insider tips and tricks that will take your visit to the next level.

Get yourself a bike. Cycling is not only a popular mode of transportation in Amsterdam but also an integral part of the Dutch culture. Renting a bike allows you to explore the city at your own pace and discover hidden gems that might be missed on foot or by public transport.

Next, venture beyond the tourist hotspots. While places like Dam Square and Anne Frank House are must-see attractions, don't be afraid to wander off the beaten path. Explore neighborhoods like Jordaan or De Pijp, where you'll find charming cafes, local boutiques, and picturesque canals without all the crowds.

When it comes to dining out, try traditional Dutch cuisine. Skip the fancy restaurants and opt for cozy brown cafes that serve hearty dishes like stamppot (mashed potatoes with vegetables) or bitterballen (deep-fried meatballs). Don't forget to sample some delicious cheese from one of Amsterdam's many cheese shops as well!

To truly immerse yourself in local culture, visit markets such as Albert Cuypmarkt or Noordermarkt. These bustling marketplaces offer everything from fresh produce and flowers to vintage clothing and antiques. It's an excellent opportunity to interact with locals while browsing through unique treasures.
The Benefits of Booking a Guided Tour with GetYourGuide
1. Expert local guides: When you book a guided tour with GetYourGuide, you can rest assured that you'll be accompanied by an expert local guide who knows the ins and outs of Amsterdam. These guides are passionate about their city and will provide you with valuable insights and interesting anecdotes that you won't find in any travel guide.

2. Skip the lines: One of the biggest advantages of booking a guided tour is skipping the long queues at popular attractions. With GetYourGuide, your guide will have pre-purchased tickets for you, allowing you to breeze past those waiting in line and make the most out of your time in Amsterdam.

3. Insider tips and hidden gems: Amsterdam is filled with hidden gems that only locals know about. By joining a guided tour, not only will you get to visit all the famous landmarks, but your guide will also take you off-the-beaten-path to discover lesser-known spots that showcase the true essence of this vibrant city.

4. Convenience and organization: Planning an itinerary can be overwhelming, especially if it's your first time visiting Amsterdam. With GetYourGuide, all the logistics are taken care of for you – from transportation to attraction tickets – so all you need to do is show up and enjoy your day exploring without any hassle.
Our Recommendation: GetYourGuide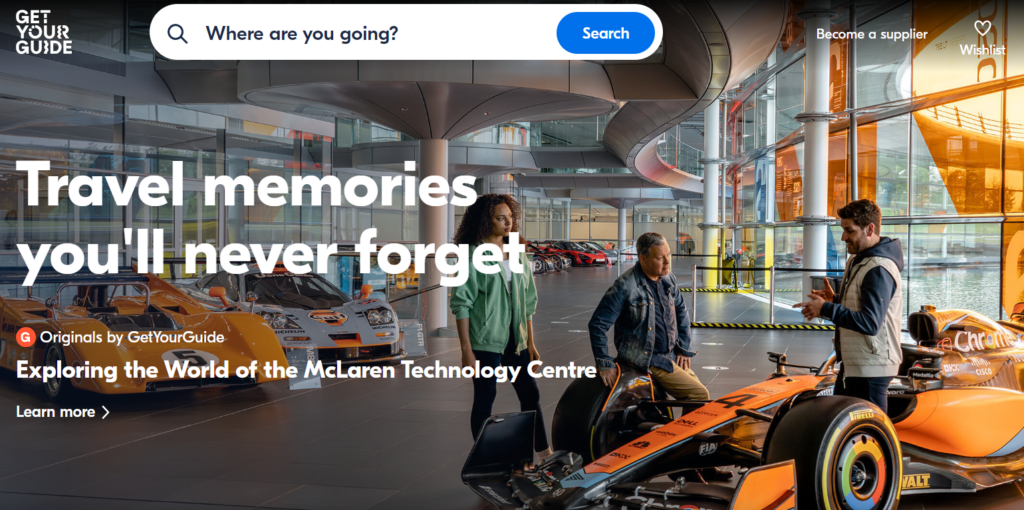 After exploring the vibrant city of Amsterdam like a local with GetYourGuide, we can confidently say that this platform is the ultimate companion for an unforgettable travel experience.

With their extensive range of guided tours and activities, GetYourGuide offers something for every type of traveler. Whether you're interested in history, culture, food, or adventure, there's a tour waiting to be discovered.

One of the standout features of booking with GetYourGuide is the convenience it provides. With just a few clicks, you can secure your spot on a tour and have all the details at your fingertips. No more wasting time standing in long lines or trying to navigate unfamiliar public transportation systems – everything is taken care of for you.

Not only does GetYourGuide offer convenience and ease of use, but they also prioritize quality experiences. Their tours are led by knowledgeable guides who provide valuable insights into the city's history and hidden gems that you might not discover on your own. Plus, their commitment to customer satisfaction means that if any issues arise during your tour, they will be promptly addressed.

Another advantage of booking through GetYourGuide is the opportunity to meet fellow travelers from around the world. Joining a group tour allows you to share experiences and make new friends along the way. It's always more fun to explore together!

Remember – exploring like a local is all about embracing the spirit of adventure, immersing yourself in the culture.