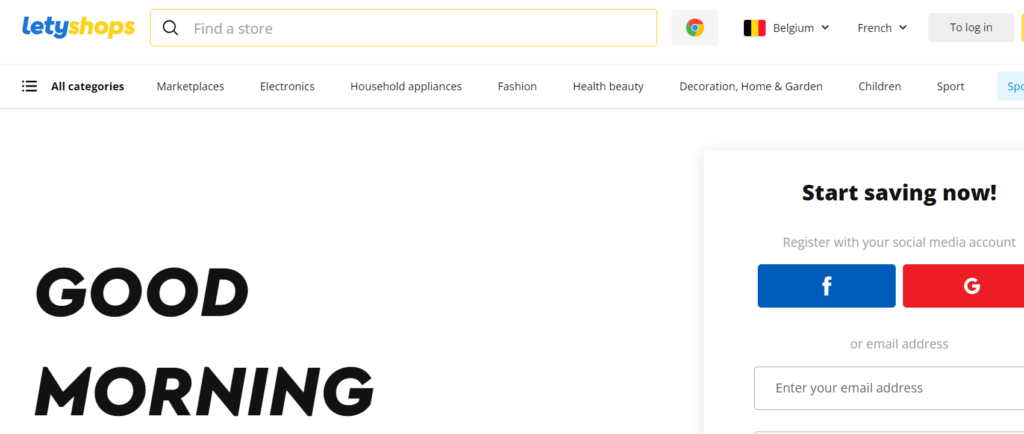 Introduction to Letyshops
Looking to save some serious cash while shopping online? Look no further than Letyshops! This innovative platform offers a simple and effective way to earn cashback on your online purchases. With Letyshops, you can say goodbye to empty wallets and hello to extra savings. Whether you're buying clothing, electronics, or even booking flights and hotels, Letyshops has got you covered. In this blog post, we'll take a closer look at how Letyshops works and the benefits of using it for your online shopping needs. Get ready to unlock exclusive discounts and start saving in style!
How does Cashback work?
Cashback is a popular concept that allows you to earn back a percentage of the money you spend while shopping online. It's like getting paid for your purchases! But how does it actually work?

When you shop through a cashback platform like Letyshops, they receive a commission from the retailers for referring customers to their websites. Instead of keeping this commission all to themselves, they share it with you in the form of cashback.

To start earning cashback, all you need to do is sign up for an account on Letyshops and browse through their extensive list of partner stores. When you find something you want to buy, click on the store's link and make your purchase as usual.

Once your transaction is confirmed by the retailer, Letyshops will credit your account with the promised cashback amount. You can then withdraw this money through various payment methods or use it towards future purchases.

It's important to note that not all retailers offer cashback, so be sure to check if a particular store participates before making your purchase. Additionally, remember that cashback rates can vary between different stores and products.
Benefits of using Letyshops for online shopping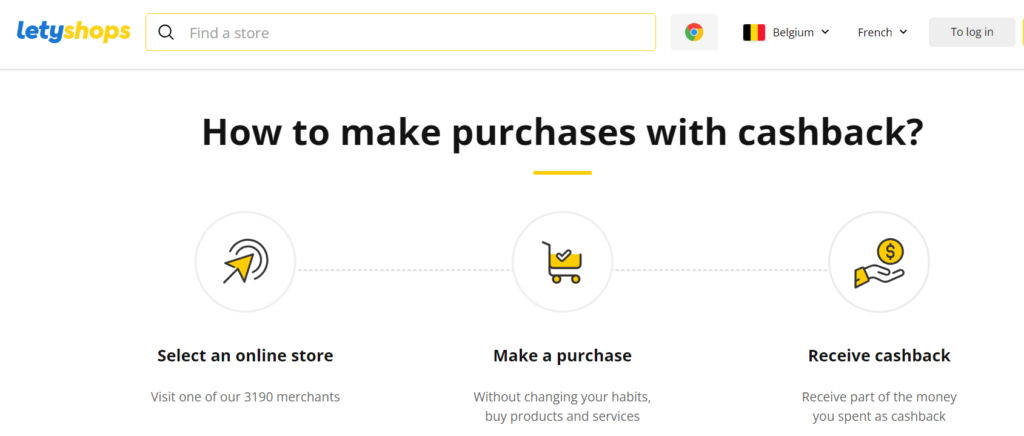 1. Earn cashback on your purchases: One of the biggest advantages of using Letyshops is the opportunity to earn cashback on your online shopping. With each purchase made through their platform, a percentage of the total amount spent is returned to you as cashback. This means that you can save money while buying the products or services you need.

2. Wide range of partner stores: Letyshops has partnered with a diverse range of popular online retailers across various categories such as fashion, electronics, travel, and more. This gives users access to a wide selection of stores where they can shop and earn cashback.

3. Simple and user-friendly interface: The Letyshops website is designed to be user-friendly and intuitive, making it easy for anyone to navigate and find what they are looking for. The platform allows users to search for specific stores or browse through different categories effortlessly.

4. Real-time tracking and notifications: Once you make a purchase through Letyshops, you can track your cashback in real-time on their website or mobile app. Additionally, they send notifications about any updates or changes regarding your pending or confirmed cashbacks.

5. Additional savings with coupons and deals: In addition to earning cashback, Letyshops also offers exclusive coupons and deals from partner stores that can help you save even more money on your purchases.

Using Letyshops for your online shopping not only provides an opportunity to save money but also offers convenience with its user-friendly interface and real-time tracking features – making it worth considering if you enjoy getting the most out of every penny spent while shopping online!
Steps to use Letyshops for cashback
1. Sign up and create an account: Start by visiting the Letyshops website and signing up for a free account. You can do this using your email address or social media accounts like Facebook or Google.

2. Find your favorite stores: Once you're logged in, browse through their extensive list of partner stores. From popular clothing brands to electronics retailers, they have it all! Simply click on the store you want to shop from.

3. Activate cashback: After selecting a store, you'll be redirected to their page on Letyshops. Click on the "Activate cashback" button, and voila! Your cashback will be activated once this step is completed.

4. Shop as usual: Now that you've activated cashback, continue shopping just like you normally would on the retailer's website. Add items to your cart and proceed with checkout.

5. Get rewarded with cashback: After making your purchase, wait for a while as Letyshops verifies your transaction with the retailer. Once confirmed, a percentage of your total purchase amount will be credited back into your Letyshops account as cashback.

Using Letyshops for earning cashback is an incredibly simple process that allows online shoppers to save money effortlessly while enjoying their favorite products from top brands.
Is Letyshops worth it?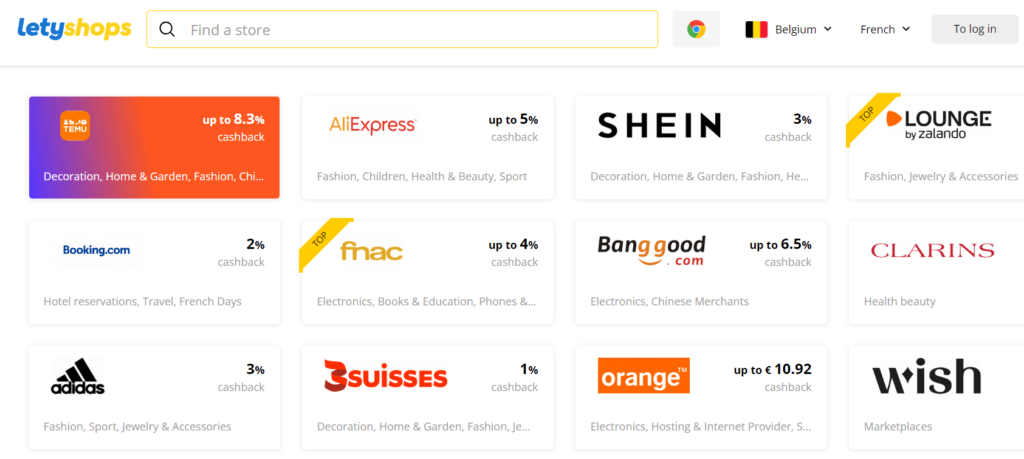 Now that we have explored the wonderful world of Letyshops and how it can save you money while online shopping with cashback, let's address the burning question – is it worth it?

The answer depends on your personal shopping habits and preferences. If you frequently shop online, especially for items from popular retailers, then Letyshops is definitely worth considering. The potential savings through cashback can add up over time and make a noticeable difference in your wallet.

Additionally, Letyshops offers various promotions and discounts throughout the year, making your online shopping experience even more rewarding. Whether it's seasonal sales or exclusive codes, they often have something to offer that can help stretch your budget further.

However, if you are an occasional online shopper or prefer niche stores that may not be partnered with Letyshops, the benefits might not be as significant for you. It ultimately comes down to how much value you place on saving money while indulging in your favorite brands.

One thing to keep in mind is that using a cashback service like Letyshops does require some effort. You need to remember to start your shopping journey through their platform each time and wait for the cashback amount to accumulate before being able to withdraw it. While this process may take a little patience and organization on your part, many users find that the rewards outweigh the small inconvenience.